Nukotoys
Jul 31
"Any sufficiently advanced technology is indistinguishable from magic." — Arthur C. Clarke, Profiles of the Future: An Inquiry Into the Limits of the Possible
Hangin' with my "Toys"
Guest post by HipMamaB, a.k.a. Beth Avant
July 2011: I had my mind blown. How else would you describe sitting inside a video dome at "
The World's Coolest Office
" in the SOMA area of San Francisco with 10ft tall unicorns flying over your head? 
Yes, this was my introduction to Nukotoys and their
Monsterology
and
Animal Planet Wildlands
games. A cool office, packed with some of the smartest and most talented people that I had ever had the pleasure of being around. And yes, I was very, very impressed. So impressed that I stalked them for the better part of last year, insisting that they needed my blogger-relations help. See, being a mom and blogger with a tech background, I was floored by the technology and the ideas that were in the works to create a whole new kind of toy company. I wanted to be part of it - in any way possible. 
When the card first taps the screen and a monster or African animal pops to life on your iPad, you too will want to have anything possible to do with this fantastic game. It's a moment to remember; you will stare at the card and wonder "How did that just happen?" And while we are trying to figure out the intricacies of such a cool technology, our kids will grab the iPad and just start playing. 
We are lucky. Since I managed to talk myself into a blogger brand ambassador position with Nukotoys my kids have been playing with the game through each new stage of development. Each stage brought new awe and wonderment, and a year later they still ask daily to play it. And that was before they ever got to tap a card.
Sometimes something extraordinary comes along and you just need to tell everyone about it. That's my role - the singer of praises. Being a blogger and having that relationship with my readers and fellow bloggers I hope that I've established a trust factor. When I say something is a MUST see, they believe me. 
This week I'll be in New York City attending the largest blogging conference of the year. While I'm going as a blogger to NYC, I'm also helping Nukotoys get the message out about the impending launch of their amazing products. If you are headed to the
Big Toy Book's Sweet Suite
on Aug. 2, stop by our booth and say hi. If you are interested in spending a little more time with us, let us know and we will have you for a group brunch or a one-on-one demo. If you miss us at the
Sweet Suite
, feel free to tweet at us
@Nukotoys
or@
HipMamaB
.
Jul 13
Nukotoys Wins the MobileBeat 2012 Innovation Competition!
Nukotoys edged out all other competitors to take home the Tesla Prize in the MobileBeat 2012 Innovation Competition! 
Co-CEO Rodger Raderman stole the stage and pitched on Magic. Three kinds actually. The magic of mobile, of toys, and the unknown. He introduced Nukotoys, the Silicon Valley company that is disrupting the $40B toy industry in an endeavor that will merge retail with mobile and deliver uniquely smart toys for the 21st century kid. 
"Toys no longer have to be plastic items with no intelligence, destined to be quickly replaced because they never evolve. Nukotoys is introducing toys as a kind of service, which become more interesting over time, where every interaction can be a surprise… I tap a Cyclops on Monday and it will do one thing, on Wednesday another."
Read the full VentureBeat article by staff writer John Koetsier.
Jul 05
Nukotoys is a Finalist in MobileBeat 2012 - Innovation Competition
We are pitching on 'play' at MobileBeat 2012 - Innovation Competition!
More than 250 companies entered for a chance to "battle it out" for the Tesla Award. Nukotoys CEO Rodger Raderman will be on stage July 10th-11th. Tune in to hear him pitch how Nukotoys is disrupting and evolving the $40B toy industry by merging physical and digital on the mobile platform to redefine toys and games for digitally fascinated kids and engaged parents.
Many thanks to MobileBeat for the opportunity to compete and looking forward to being a part of a great event with an elite group of participants.
Jun 20
[video]
Jun 18
"All play means something." —
Johan Huizinga, Homo Ludens: A Study of the Play-Element in Culture
Jun 14
iOS Leading the Way
WWDCis in full swing and Apple is announcing to the world staggering new facts and numbers from their beloved products. We thought we would share some of our favorite figures coming from the exclusive developer conference in San Francisco.

Mobile is a clear focus of Apple with 400 Million individuals connecting to the one-stop-shop App Store via their Apple ID. In case you aren't one of them, these people are continuously connecting, installing and launching apps from a pool of over 650,000.

There have been more than 30 Billion downloads of iOS apps and Apple is full speed ahead with their mobile strategy for iOS 6 which, is expected to have more than 200 new features to wow mobile users.

Siri is coming to the iPad to lend a helping voice and digital hand. Hopefully she can help users comb through the 225,000 apps available for the iPad, which are now over 35% of all apps in the App Store. Integrated Facebook throughout iOS, FaceTime over cellular, a better email experience and combining your phone number with your Apple ID are just a few of the other additions that Apple says will take your iOS experience to another level.

The overwhelming success of the developer community for iOS surely contributed to the rapid sell-out of highly-coveted WWDC seats in under 2 hours. Apple has paid out $5 Billion to iOS developers for mobile downloads in a marketplace that is now available in 150 countries worldwide.

Apple has created an entire economy with iTunes and the App Store as its hub. It's a brave new world for independent developers —there has never been a better time to be leading the way in innovative iOS applications. Nukotoys is thrilled to be a part of this robust community, bringing a new way to game later this summer.
Jun 01
"The debt we owe to the play of imagination is incalculable." — Carl Jung
May 30
Gaming for Good
We couldn't resist sharing this fascinating and compelling argument for games and the gamers who play them, which just so happens to be, nearly everyone. Did you know your surgeon is likely to preform procedures with 37% fewer errors if they're a gamer? And that games are improving literacy, helping us get over our phobias, treating severe burn victims, even strengthening our marriages!
We're clearly pro-game at Nukotoys and this infographic illuminates all the more reasons to be so. 
Source: Frugal Dad
Apr 20
Nukotoys Lives in an App-Happy World
Excerpt from: Digging Into Apple's U.S. Job Creation Engine | NBC San Diego by Stewart Wolpin of NBC News.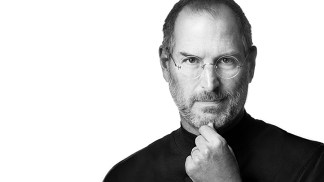 While retailers don't get a piece of the action from apps, they will now get to sell new app-enhanced hardware. This is a brand new economic ecosystem creating jobs at the toy companies and at brick-and-mortar stores who will hire buyers, inventory and sales people to stock and sell these app-enhanced toys.
Nukotoys is perhaps the poster child for this new Apple-generated toy economy. Nukotoys is a new company led by former high-level executives from Silicon Valley and the toy, gaming and trading card businesses, who have created a rich conductive touch-card iPad ecosystem.
You buy packs of Pokémon-like trading cards. Touch the information-packed card to the iPad/iPhone/iPad screen running the appropriate app (the first two are "Animal Planet Wildlife," comprised of a 60-card set, and "Monsterology," based on one of the popular Ology book series, which is a 100-card series) and that card character comes alive — and can be manipulated via touch — on screen.
In the "Animal Planet" game, you can populate an entire savannah, have lions hunt gazelles as a game while learning about how nature works. It's sophisticated, immersive, compelling, cool — and completely new.
"As today's three-year-olds tap around iPads with ease, Apple is powering a revolution in the $21 billion toy industry," confirmsRodger Raderman, co-CEO of Nukotoys. "Because of Apple's innovation, we have nearly 100 people actively working on making our vision a reality."


Source: Digging Into Apple's U.S. Job Creation Engine | NBC San Diego