Nukotoys Lives in an App-Happy World
Excerpt from: Digging Into Apple's U.S. Job Creation Engine | NBC San Diego by Stewart Wolpin of NBC News.
"A funny thing happened at Toy Fair this week. Not funny as in funny toys or funny games, but funny as in a sudden but fundamental shift in how we will play from now on…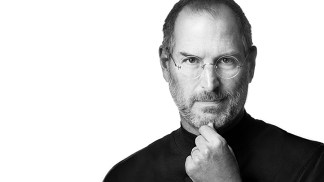 While retailers don't get a piece of the action from apps, they will now get to sell new app-enhanced hardware. This is a brand new economic ecosystem creating jobs at the toy companies and at brick-and-mortar stores who will hire buyers, inventory and sales people to stock and sell these app-enhanced toys.
Nukotoys is perhaps the poster child for this new Apple-generated toy economy. Nukotoys is a new company led by former high-level executives from Silicon Valley and the toy, gaming and trading card businesses, who have created a rich conductive touch-card iPad ecosystem.
You buy packs of Pokémon-like trading cards. Touch the information-packed card to the iPad/iPhone/iPad screen running the appropriate app (the first two are "Animal Planet Wildlife," comprised of a 60-card set, and "Monsterology," based on one of the popular Ology book series, which is a 100-card series) and that card character comes alive — and can be manipulated via touch — on screen.
In the "Animal Planet" game, you can populate an entire savannah, have lions hunt gazelles as a game while learning about how nature works. It's sophisticated, immersive, compelling, cool — and completely new.
"As today's three-year-olds tap around iPads with ease, Apple is powering a revolution in the $21 billion toy industry," confirmsRodger Raderman, co-CEO of Nukotoys. "Because of Apple's innovation, we have nearly 100 people actively working on making our vision a reality."


Source: Digging Into Apple's U.S. Job Creation Engine | NBC San Diego